Plumbing Services in Barnegat, Manahawkin, Tuckerton, Forked River, Waretown, Long Beach Island and southern Ocean County NJ
  Some of our services:
Kitchen remodeling 

Bath remodeling

Gas piping installed

Water heater replacement and installation

Tankless water heaters installed

Sump pumps installed

New construction 

Boiler installation

Leak repairs

Repairs

Copper piping

Radiant heat installation
"Eric's work was done in a timely fashion and came in consistently at budget.  
He was always willing to stop and consult at any step of the project and 
made some excellent recommendations . . . "      
Testimony from: Jeff & Irene Mann, PA
 * * * * *
"Eric was wonderful! Helpful, prompt and a pleasure to deal with!"
(Testimony from: Barnegat, NJ)
* * * * *
"Quick response. Set up convenient appt immediately. Great resource and very helpful with other plumbing concerns. Would highly recommend"
(Testimony from: Barnegat, NJ)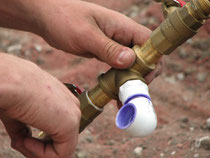 Our careful attention to detail guarantees quality workmanship with lasting results.   Many unnecessary repairs are the result of hiring an unskilled plumber.  A job done quickly or for the least expensive estimate is not always the best job.  We use quality materials and we work within a budget comfortable for the homeowner.  Our standard practice is to suggest alternatives and offer additional options because we care about our customers.  Our prices are fair but of utmost importance is the quality of our work.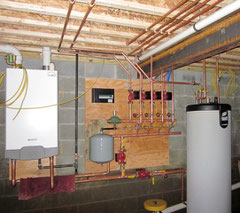 Whether you need to have a new standard water heater installed or replace an older one with a more efficient tankless water heater system we can meet your needs.  If you want to replace your old boiler with a newer model we have the expertise it takes to achieve lasting results.

"Eric was timely, efficient, and fairly priced"
(Testimonial from: Beach Haven, NJ)
* * * * * 
"Came to my house to survey project. Did not appear to be leaking at that time. Did not charge me for the visit. Told me to call if there was a problem. Did so. Leak was a slow, subtle one which was fixed on the second visit."  
(Testimonial from: Barnegat, NJ)
The 4th generation of Master Plumbers, Eric J. Grüb, and the son of Eric L. Grüb
For projects in the Glen Gardner area call 908-797-2319